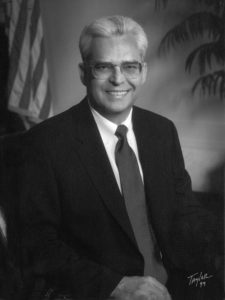 District: 5
Hometown: Tulsa, Oklahoma; Tulsa County
Spouse: Kayte Lile
Children: Ken; Tim; Jenny; Grayce; Katherine; Alexandra
Judge Steve Lile was appointed to the Court January 4, 1999, by Governor Frank Keating to fill the unexpired term of James F. Lane, He served as Vice-Presiding Judge, 2003-04. Judge Lile was born in Tulsa, Oklahoma. He graduated from Edison High School. He went on to graduate from the University of Oklahoma with a Bachelor of Arts in 1970. He received his Juris Doctorate from the University of Oklahoma School of Law in 1973. He was an Assistant District Attorney from 1973 to 1977 for Comanche and Cotton Counties. He then went into private practice of law 1977-1994. He was admitted to the Bar of the Supreme Court of the United States in 1987. He is the former President of Comanche County Bar Association. He became District Judge for Comanche, Cotton, Stephens and Jefferson Counties until his appointment to this Court.